Notes on The Cleopatra Cassette - Spencer Moody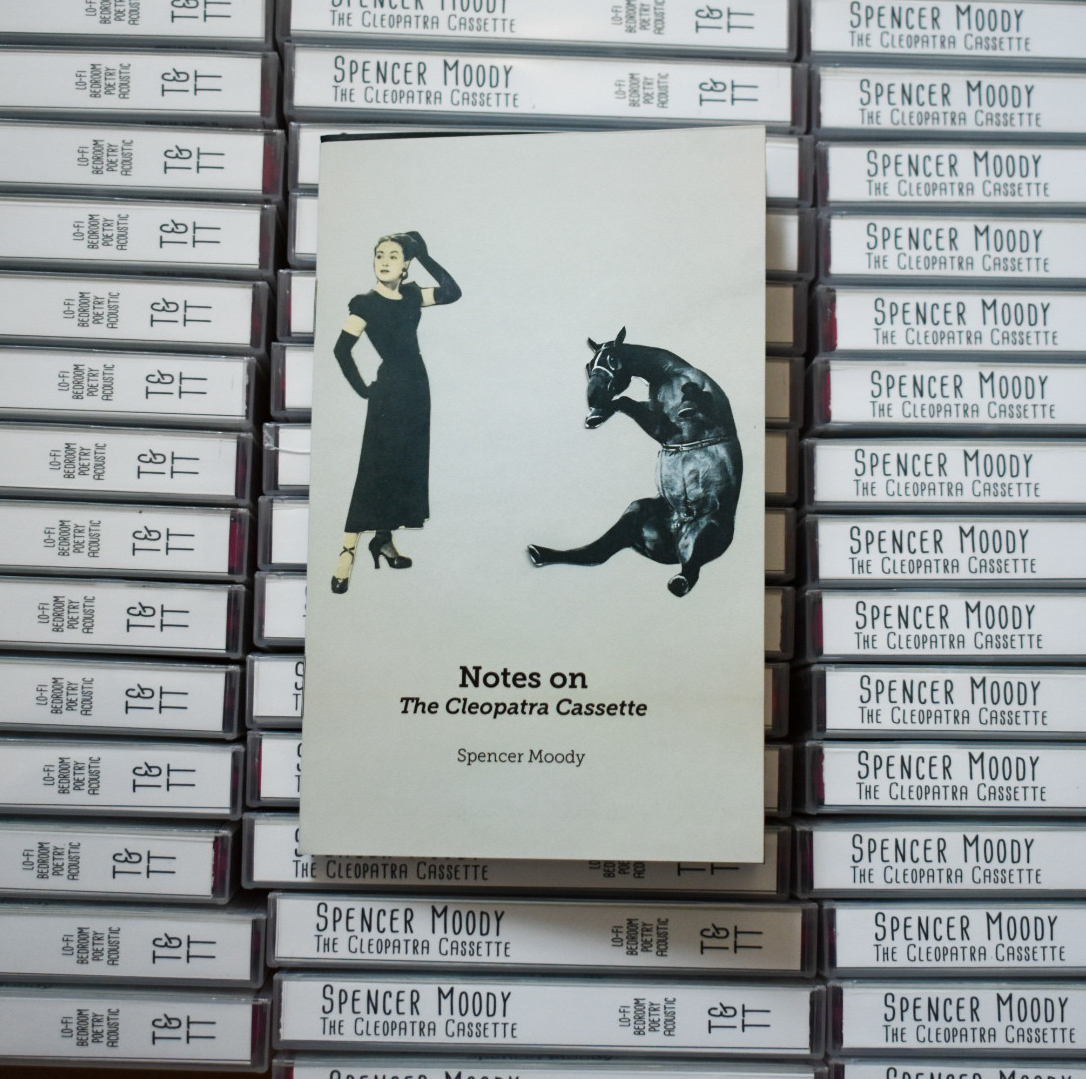 Notes on The Cleopatra Cassette - Spencer Moody
In Notes on the Cleopatra Cassette, Spencer Moody delves into the meaning of each song on his new album, The Cleopatra Cassette - an excellent full-length of bedroom poetry, heartbreaking autobiographical folk songs, and deep acoustic, country-tinged hits, which explores, among other things, Spencer's relationship between himself and the pop culture icons that shaped the way he is.
Notes on The Cleopatra Cassette is offered as an add-on item for the cassette or digital download of the item.
This zine was designed, printed, and assembled in my home studio.
This is a physical pre-order - zines will ship out with the cassette by August 5th. Spencer Moody Subscribers zines will ship starting July 26th, and digital subscriptions will get a download code in the zine package.