Joe Jack Talcum // Gravey Train Split Cassette + Digital Download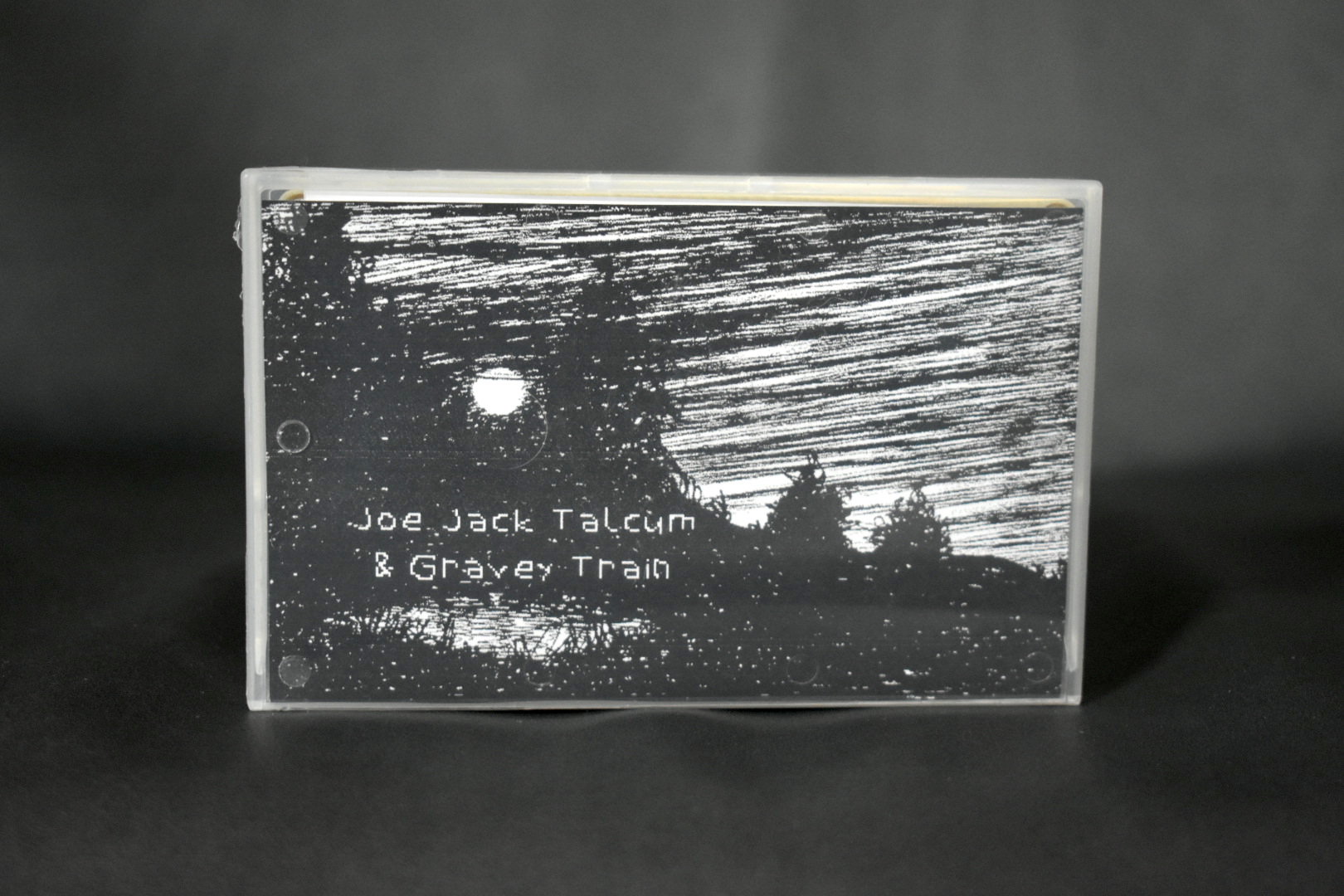 Joe Jack Talcum // Gravey Train Split Cassette + Digital Download
I have been so excited for this release all year that I've almost spoiled the surprise a few times. Gravey Train is my own band, a moon-themed country folk comedy duo I perform in with Chris Baldys of little stray. And I have been such a fan of Joe's for so long that I was over the moon myself when he agreed to this split. In fact, we hadn't even discussed his songs being so moon-centric, but when he heard what our side of the split was going to be, he surprised me with 20 minutes of his own moon music.
This release features the EP Over the Moon by Joe Jack Talcum on Side A, and the EP The Appalachian Moon Man Sings Again by Gravey Train on Side B.
Every aspect of this tape that I can control was made in-house: the j-cards were printed in my studio, the tapes dubbed one at a time by hand, the tape labels designed, printed, and stuck on here at my desk. The zines were printed and assembled in my home print studio.
Here's what you get with the purchase of this cassette:
- The Joe Jack Talcum // Gravey Train split cassette
- The zine of lyrics and art by JJT // GT
- The digital download of the album
- The digital download of the album ripped from the tape
Want to know what this split is going to sound like? Head to the Joe Jack Talcum // Gravey Train artist pages =)
Cat. No. T&TT004